The main purpose of a
centrifugal fan
is to move air at an angle in a ducted system. Typically, the fan housing and blades are placed at an angle of 90 degrees to the airstream being blown into the system. The kinetic energy of the spinning blades accelerates the airflow in this manner and increases its pressure.
In this manner, the air is pushed or pulled against the resistance of ducts and dampers in the fan's housing to create an effective ventilation system. The type of fan a user needs depends on the application, as well as whether there is a need to remove particulates from the airstream.
Most centrifugal fans use a wheel with blades mounted on a hub. The wheel is typically contained within a scroll-shaped fan housing, resembling the shell of a nautilus sea creature with a central hole for discharging the air from the wheel to an outlet at the largest diameter possible in the housing.
Some fans also use a rotor motor, which is directly linked to the fan wheel (impeller). The motor is driven by a belt that transmits mechanical energy from the motor to the impeller. Other fans use an external rotor motor. The rotor motor is then mounted to the fan wheel, with the fan wheel connected via a sheave assembly.
These types of centrifugal fans are usually very efficient and durable, with the ability to handle low to moderate pressures. They can also be built with erosion-resistant liners to extend the life of the rotor.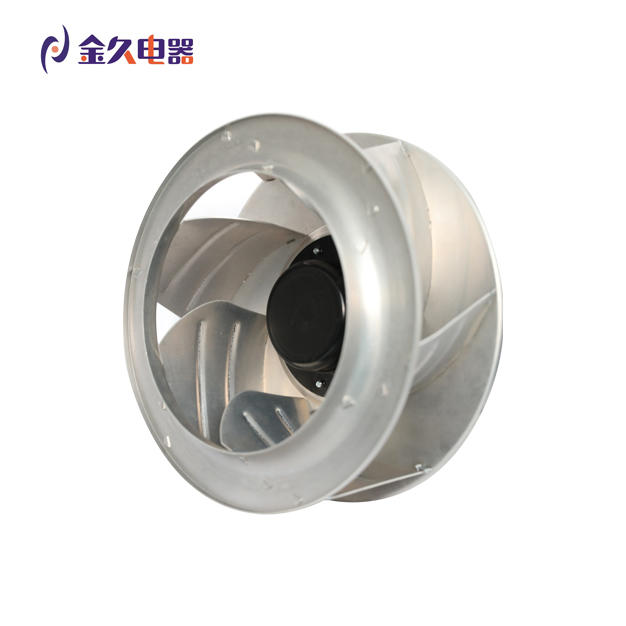 Axial versus Centrifugal Fan
Axial fans are less common than centrifugal fans, but they can be more efficient in some applications. They are commonly found in computer cooling systems and are more effective at moving a high volume of air, compared to centrifugal fans.
However, axial fans are not as effective at removing particulates from the air, and they do not offer as much flexibility in terms of pressures. In addition, axial fans often require more space than centrifugal fans.
Backward-curved versus Forward-curve Fan
Both forward and backward-curved blades are a standard feature of many centrifugal fans, but the backward-curved type is more effective at removing particulates from the atmosphere. It is not as prone to dust buildup, and it can be more economical than the forward-curved version.
These fan designs are favored for a wide range of applications, including industrial process and air pollution control systems, furnaces, air conditioning, and more. These types of fans can be offered with field-replaceable blade liners made from ceramic tiles or tungsten carbide to protect them against wear and tear in applications where they are exposed to high temperatures.