Axial fans are used for various purposes across different industries and applications. Here are some common uses of axial fans:
Ventilation and Air Conditioning:
Axial fans
are extensively used for ventilation and air conditioning systems in commercial buildings, industrial facilities, and residential homes. They help circulate and move air, remove stale air, and maintain proper airflow to ensure a comfortable and healthy environment.
Cooling Systems: Axial fans are an integral part of cooling systems, including heat exchangers, radiators, condensers, and electronic cooling applications. They help dissipate heat generated by machinery, electronics, engines, and other heat-generating equipment, preventing overheating and ensuring optimal performance.
Industrial Processes: Axial fans are employed in various industrial processes that require airflow, cooling, or fume extraction. Industries such as manufacturing, chemical, pharmaceutical, and mining utilize axial fans to regulate temperatures, control humidity, remove airborne contaminants, and maintain safe working conditions.
Refrigeration: Axial fans are used in refrigeration systems, such as walk-in coolers, refrigerated display cases, and cold rooms. They facilitate the circulation of cool air, ensuring proper temperature distribution and preventing the formation of hot spots.
Agricultural Applications: In the agricultural sector, axial fans are used in livestock ventilation systems, poultry farms, and greenhouses. They assist in maintaining proper air quality, controlling humidity, and preventing the buildup of harmful gases and odors.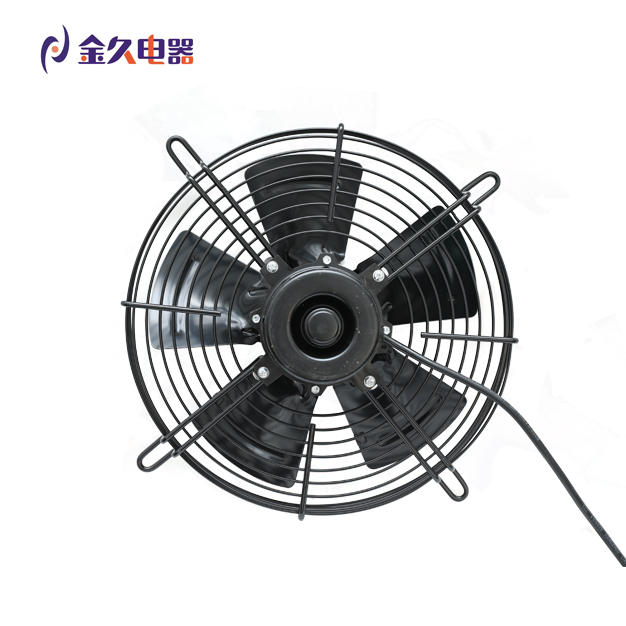 Power Generation: Axial fans are employed in power plants and thermal facilities for cooling purposes. They aid in the cooling of generators, transformers, condensers, and other equipment to ensure efficient operation and prevent overheating.
Automotive and Aerospace: Axial fans are utilized in automotive cooling systems, including engine cooling and radiator fans. They help dissipate heat generated by the engine to prevent overheating. In the aerospace industry, axial fans are used for aircraft ventilation, avionics cooling, and engine cooling.
Wind Tunnels: Axial fans are an essential component of wind tunnels used in aerodynamic testing. They generate the necessary airflow to simulate various conditions and study the behavior of objects or models subjected to wind forces.
Drying and Exhaust Systems: Axial fans are employed in drying processes, such as industrial dryers and air circulation in drying chambers. They also serve as exhaust fans in buildings, factories, and facilities, removing stale air, smoke, fumes, and other airborne contaminants.
Electronics and IT Cooling: Axial fans are used for cooling electronic components, computer servers, data centers, and IT equipment. They help maintain optimal operating temperatures, prevent overheating, and ensure the reliability and longevity of electronic devices.
These are just a few examples of the applications of axial fans. The specific design, size, and characteristics of the axial fan may vary depending on the intended application and performance requirements.