One of the most common
single phase motors
used in fractional horsepower applications is the shaded pole fan motor. These motors are often found in small window air conditioners, exhaust fans for rest rooms, paddlewheel-level sensors and other light duty applications that need a low starting torque and low operating temperature.
They use sleeve bearings as the main bearing type and can be used in very low temperatures when ambient conditions are low, but they are not as efficient as ball bearing motors and may need lubrication for extended life. Moreover, they can have stiction issues if they are used in high loads or for prolonged periods of time - especially in low power models.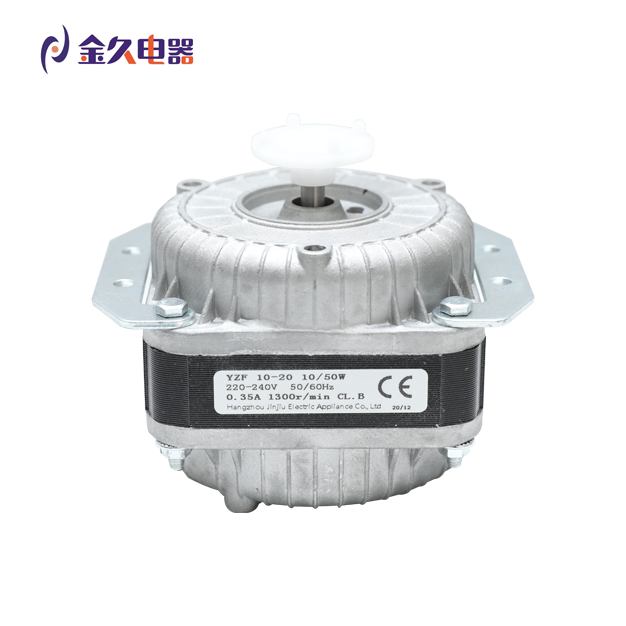 Their design is very simple and the poles are laminated to minimize iron losses. They also have a skewed rotor to reduce magnetic locking between the rotor and starter.
These motors use an auxiliary winding that is composed of a copper ring called the shading coil. This auxiliary winding delays the phase of the magnetic flux at each of the poles, so that a rotating magnetic field is produced.
The induced current in the shading coil always sets up a magnetic flux that opposes the change in the flux in the shaded portion (according to Lenz's law). This shifting flux is like a rotating weak field moving from the unshaded part of the pole to the shaded part of the pole.