Shaded pole fan motors
are a type of single-phase induction motors commonly used in various applications that require low-power and low-cost fan systems. Here are some typical applications where shaded pole fan motors are utilized:
HVAC Systems: Shaded pole fan motors are commonly employed in heating, ventilation, and air conditioning (HVAC) systems. They power the fans used for air circulation in cooling units, air handling units, and condenser units. Shaded pole fan motors are suitable for applications that require low to moderate airflow.
Refrigeration Systems: Shaded pole fan motors find application in refrigeration systems, such as refrigerators, freezers, and coolers. They drive the fans that help to circulate air within the appliance, assisting in temperature regulation and maintaining consistent cooling.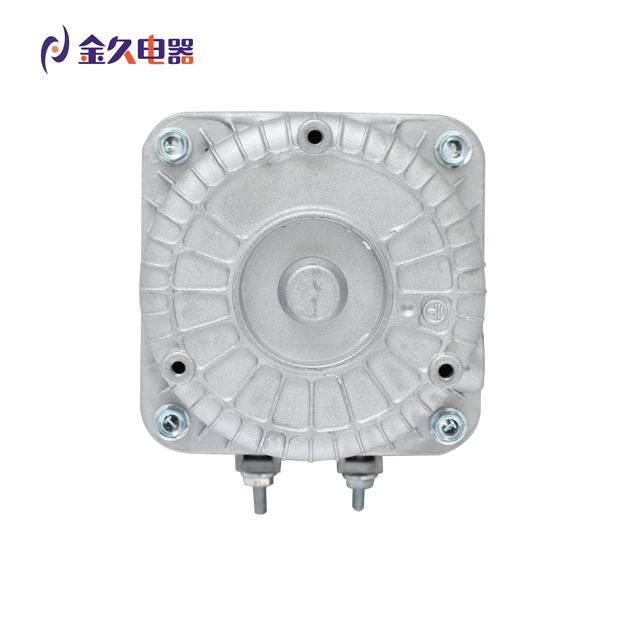 Air Purifiers and Ventilation Systems: Shaded pole fan motors are utilized in air purifiers and ventilation systems to facilitate air movement and filtration. These motors power the fans that draw air into the system, pass it through filters for purification, and then expel the clean air back into the environment.
Electronic Equipment Cooling: Shaded pole fan motors are often used in electronic equipment to provide cooling. They drive the fans that remove heat generated by electronic components, ensuring proper functioning and preventing overheating.
Household Appliances: Shaded pole fan motors can be found in various household appliances that require air circulation or cooling. Examples include exhaust fans, bathroom fans, range hoods, and portable fans. These motors provide the necessary airflow for ventilation and cooling purposes.
Commercial and Industrial Ventilation: Shaded pole fan motors are employed in commercial and industrial settings for ventilation purposes. They power fans in warehouses, workshops, factories, and other spaces where air circulation and temperature control are essential for maintaining a comfortable and safe working environment.
The shaded pole fan motor's simplicity, cost-effectiveness, and reliable performance make it suitable for applications where low power requirements and moderate airflow are sufficient. However, it's important to note that shaded pole fan motors are not designed for high-performance applications that require precise speed control or heavy-duty operation. In such cases, other types of motors with more advanced features may be more suitable.