The Refrigeration Fan Motor is found in the back of your appliance, and it moves air over the compressor and condenser to help keep them cool. It also helps keep your fridge running properly and prevents the compressor from overheating.
Evaporator Fan Motor
The evaporator fan motor is located in the rear of your refrigerator or freezer compartment, behind a panel. These motors have two purposes, which are to move the warm air through the evaporator coil to remove heat from it and to circulate cooled air throughout your freezer or refrigerator compartment.
Evaporator Fan Motor Technology
Delta's new brushless DC motor technology - Electronically Commutated (EC) -- features integrated AC to DC inverters and magnetic rotors that offer customers up to 70% power savings over shaded-pole evaporator fan motors. The EC motors are compatible with existing AC source-inputs, which means you can add them to your commercial refrigeration system and deliver high-performance, energy-efficient cooling products to your clients.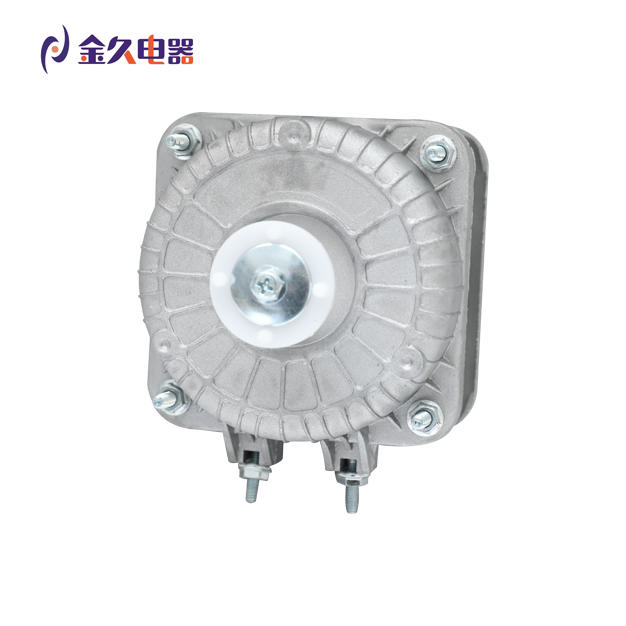 Condenser Fan Motor
The compressor fan motor is a small, fractional horsepower, single-phase, AC induction motor. It helps force hot gas from the compressor into the condenser, which then turns it into liquid refrigerant.
A good way to diagnose if your compressor fan motor is broken is by turning the power switch on your freezer or refrigerator on and holding it. If you hear a loud buzzing noise, that may indicate a blockage in the motor. This may be the result of a loose or misaligned component. It is a great idea to call in a professional to inspect your unit and determine what the problem is.